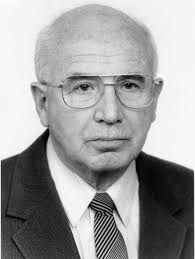 Graduated from Kharkov State University, Faculty of Physics and Mathematics in 1952.
PhD Phys & Math, Kharkov State University, 1959.
DSc Phys & Math , ILTPE, 1965.
Diploma of Full Professor, Kharkov Polytechnic Institute (Department of Physics of Metals), 1969.
Employment History:
Research Institute, Balashiha, Moscow reg., (1952-1953, engineer).
Lebedev's Physics Institute Acad. of Sc., Moscow (1954 -1957, post-graduate student, junior researcher).
Institute of Physics and Technology, Kharkov, Ukraine (1958-1960, junior researcher; 1960-1968, senior researcher; 1968-1974, head of laboratory).
ILTPE, Kharkov Ukraine, (1974-2003, head of department, from 2003 - chief researcher).